Verde Two MONTEVERDE Tower begins with a double private lift that opens into a grand 3-bedroom living space bathed in natural light from oversized corner windows and elevated ceilings; these serene characteristics are reflected in the sophisticated technology that is concealed behind the walls. The 124-unit luxury residential tower is the first in Indonesia to feature an innovative, in-built high indoor air quality filtration system, shielding its occupants from the harmful effects of smog, moisture, and molds.
An exclusive development by FARPOINT and DIENER | SYZ Real Estate.
DIENER SYZ real estate is a private equity firm that specializes in investing in Asia's rapidly expanding sustainable real estate specialization. We create the most attractive opportunities for sustainable real estate investments.
In Asia, we cater exclusively to institutional and qualified investors by combining the highest international investment standards with effective execution capabilities on the ground.
Our hands-on involvement and local presence in Shanghai and Jakarta guarantee that investments are meticulously selected and closely monitored.
To fulfill our commitment to sustainable real estate investment, we incorporated EDGE, the IFC World Bank's green building certification system, into our sustainable building assessment system.
Therefore, we are able to conduct a comprehensive building assessment based on regional benchmarks and further enhance the tower measurements of the projects.
VERDE TWO apartment MonteVerde tower informational brochure
Land size : +- 8,600 sqm
Quantity of flooring: 38 lantai
Units per floor: 4, each with a corner/hook
Total : 124 unit apartment
The parking ratio is 1:1.7 (total 516 spaces).
View of the city from the north and south
Maximum ceiling height: 3 meters
Dijual Type 3 bedrooms: 230 sqm
Hand Over : Q2 2019
Main contractor TOTAL Bangun Persada.
High quality air with air filtration . Energy efficient AC.
LED light bulb
Water efficient sanitary.
Low E Glass with benefits :
Reduce UV light , solar heat gain from from outside
Reduce energy to cool down indoor climate
VERDE TWO apartment as a Certified EDGE Project , high quality materials and latest in design. instagram
Air conditioning dengan VRV System and ventilation technology.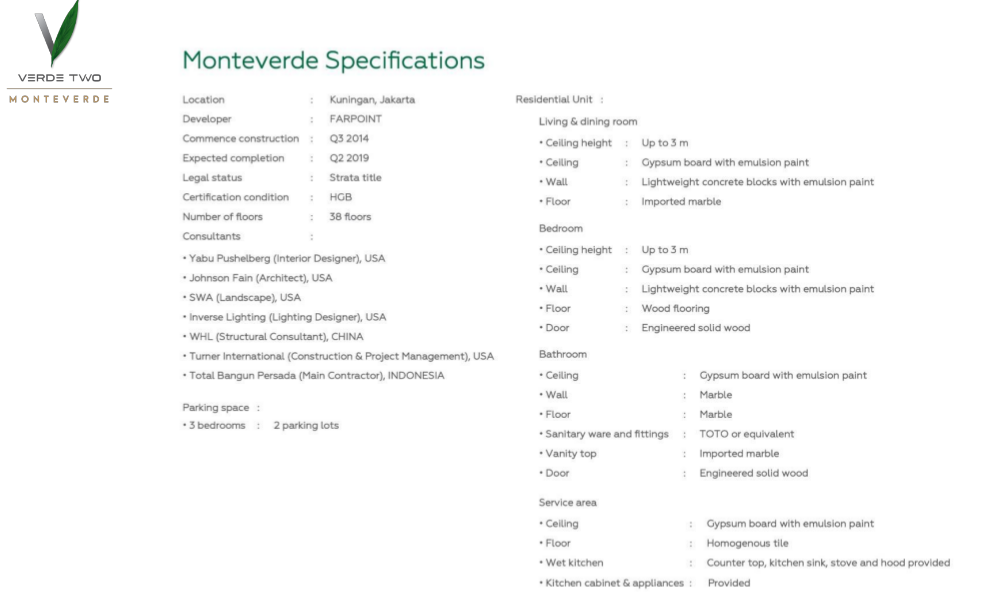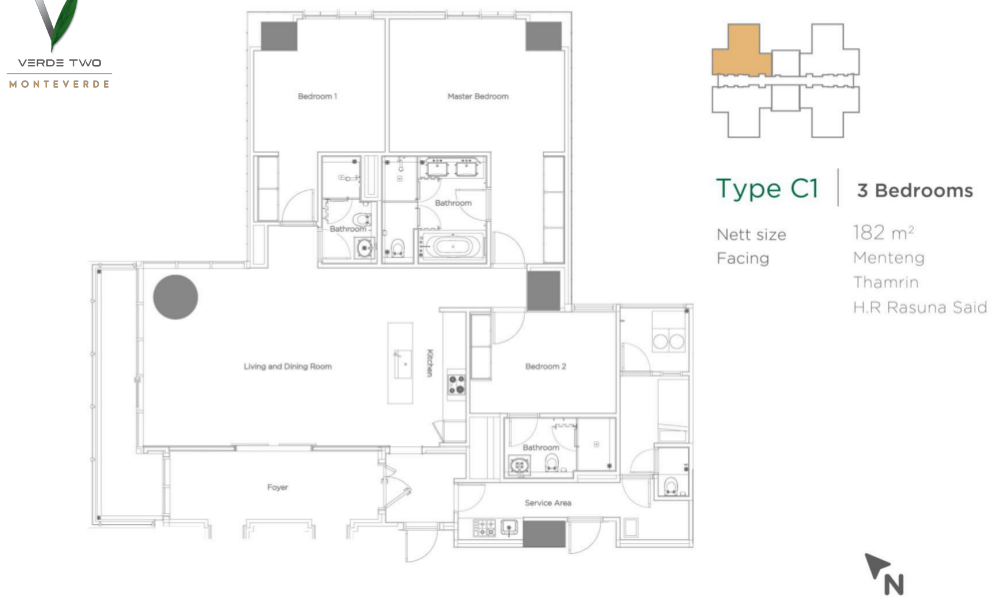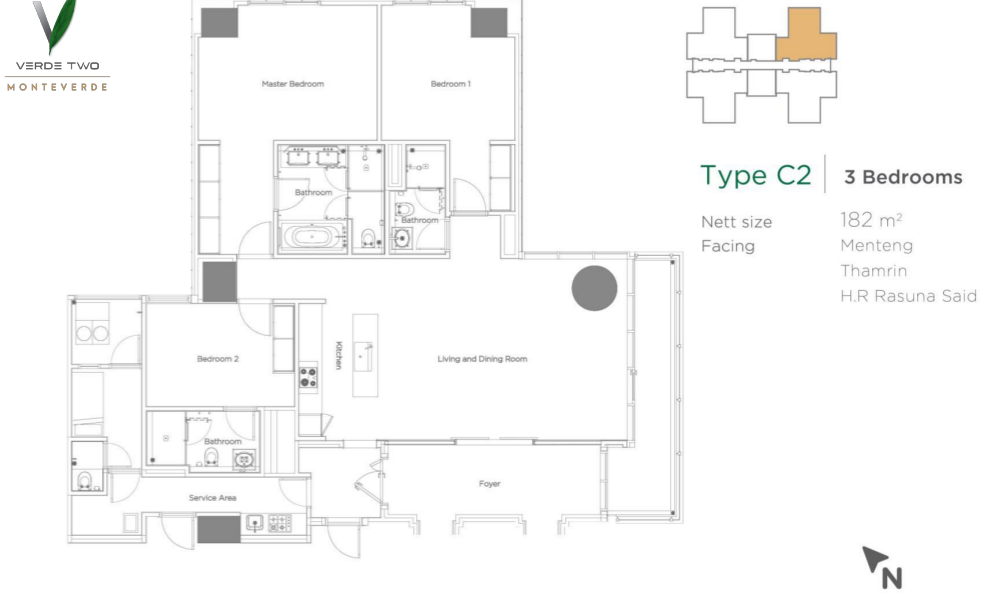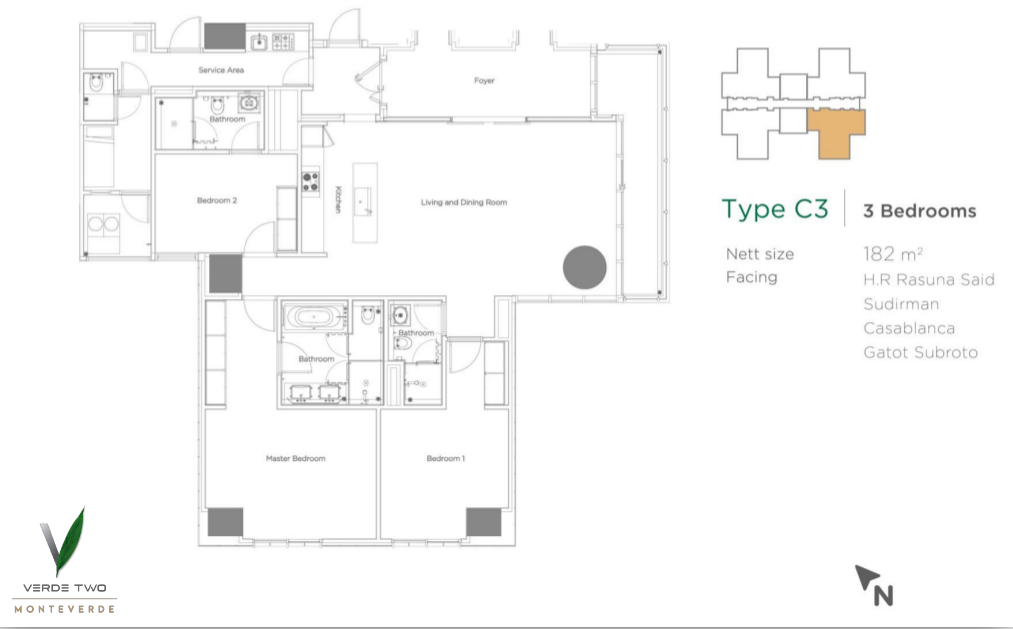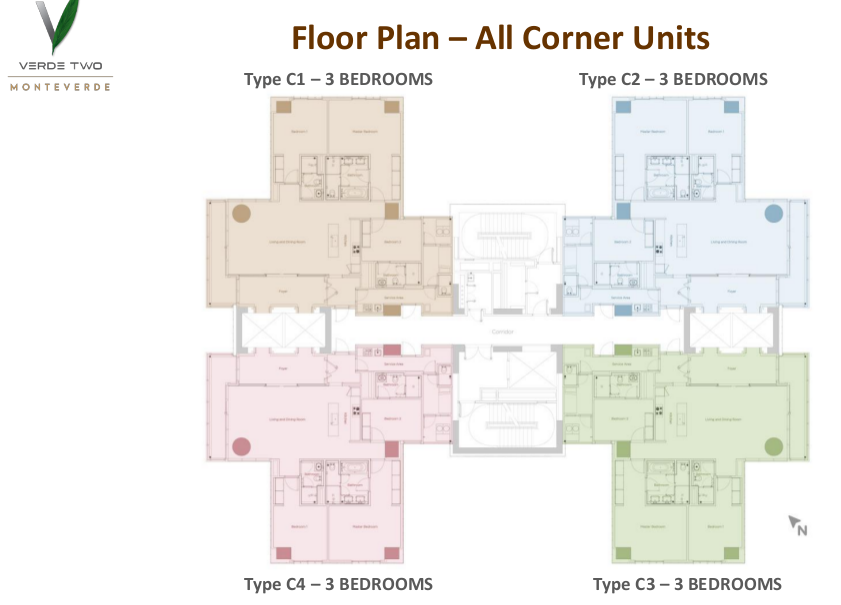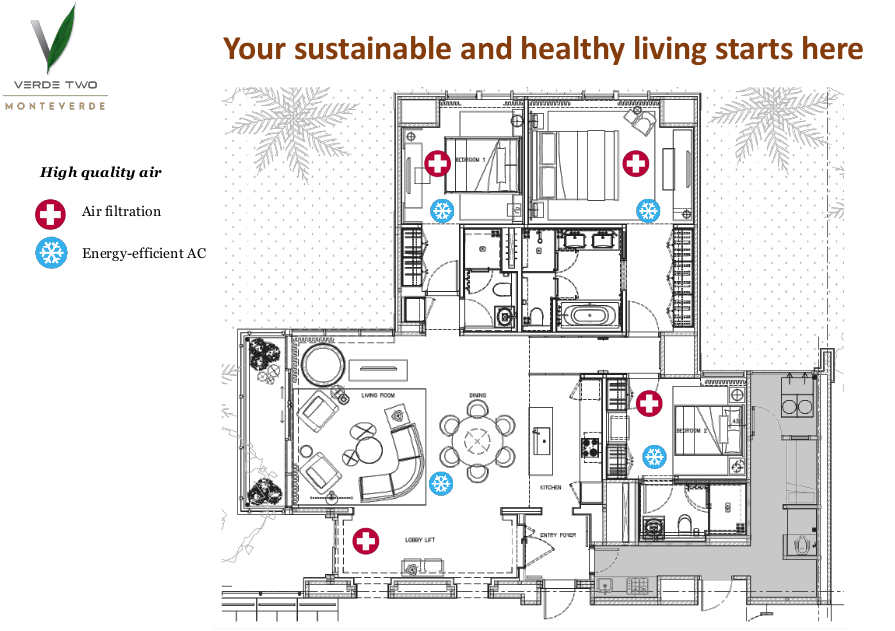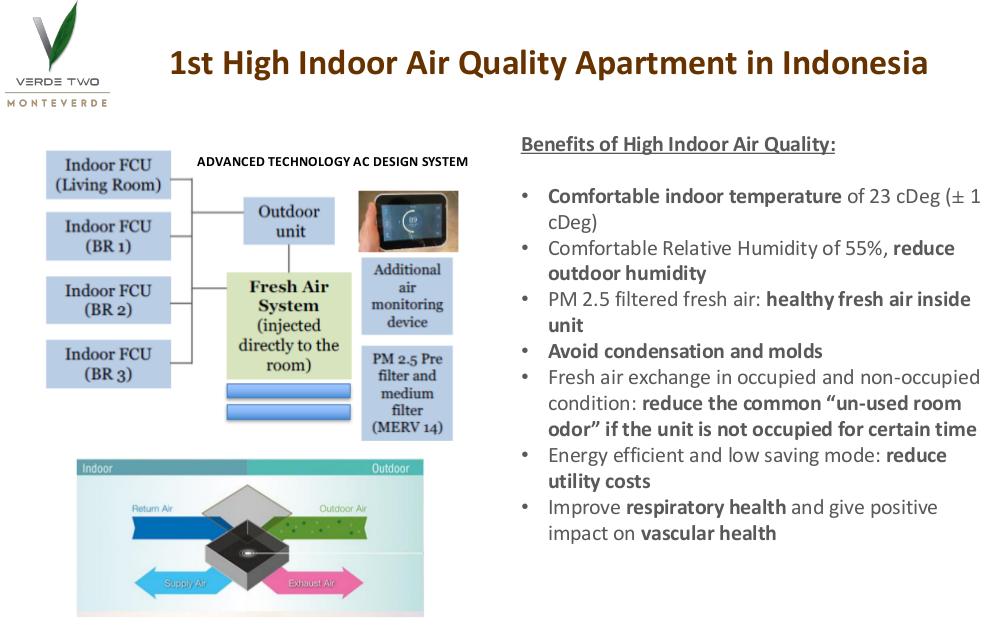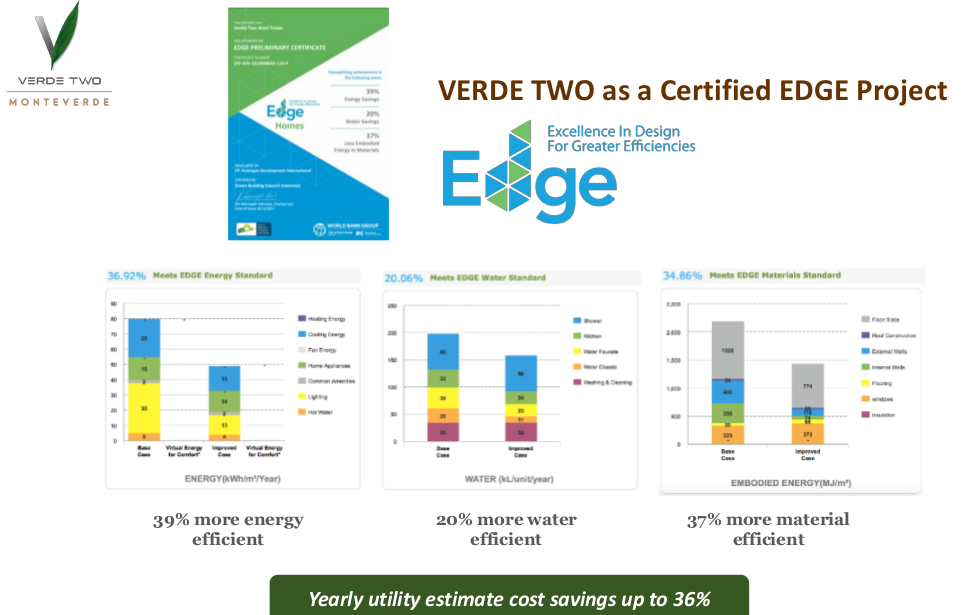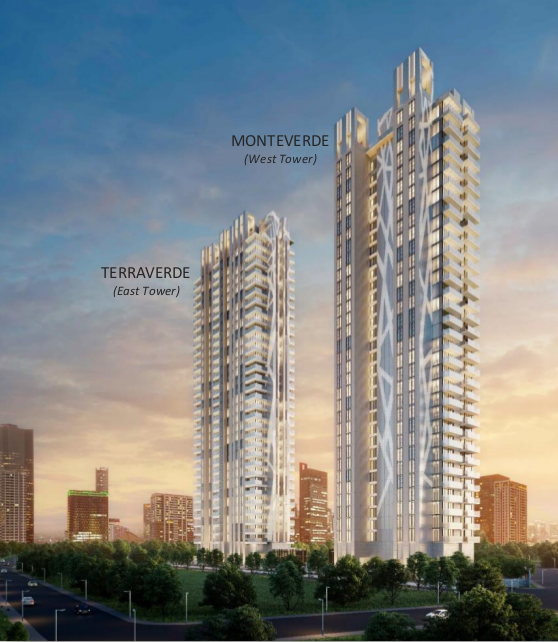 Monteverde is a cloud forest in Costa Rica , the name itself mean Green Mountain.
Terraverde is means Green Earth and also a new style of syncopated piano music , which originated in USA.

Learn more about TERRAVERDE